A little while a go I was tagged on social media by a fellow Hey Little Magpie creative team member to share a favourite scrapbooking project or layout from 2015, one a day for a week. I thought it would be a nice to list them here too.
Day 1.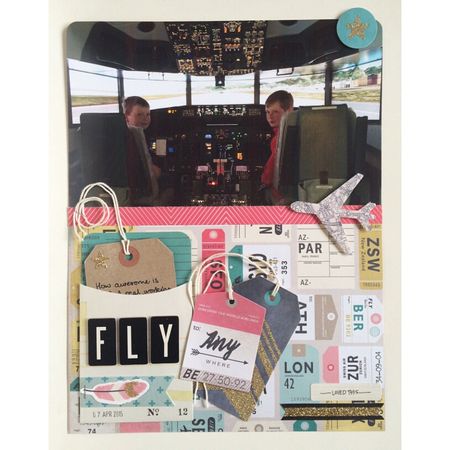 I chose this layout 'Fly', originally shared on the Hey Little Magpie blog last May. It's a layout about the flight simulator the boys were able to sit in, in the business lounge at Rome Airport before our flight home last Easter. There were so many buttons, dials and switches it was mind boggling! I really love the travel range 'Hello World' which I used on this layout by My Minds Eye, so colourful! You can see the layout in this HLM blog post here.
Day 2.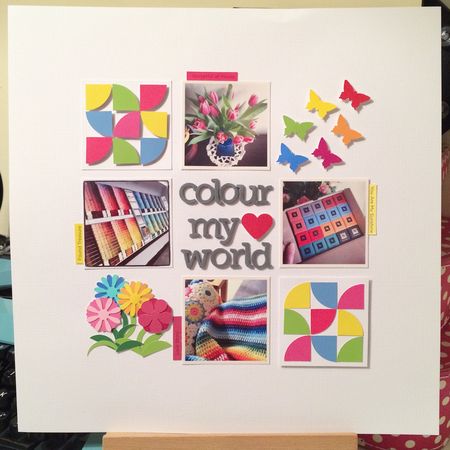 This is a layout I made for a feature in the UK publication Scrapbook Magazine, my brief was to make 3 layouts using paint swatch cards. This layout features punched and cut embellishments made from the paint swatches, even the word tabs are paint names! The only things used in addition to the swatches are the American Crafts Thickers and cardstock. It turned out that the issue which featured this was the very last issue printed as it ceased publication after it. Such a shame as I'd been a regular contributor for several years and it was the last of the UK dedicated scrapbook magazines on sale.
Day 3.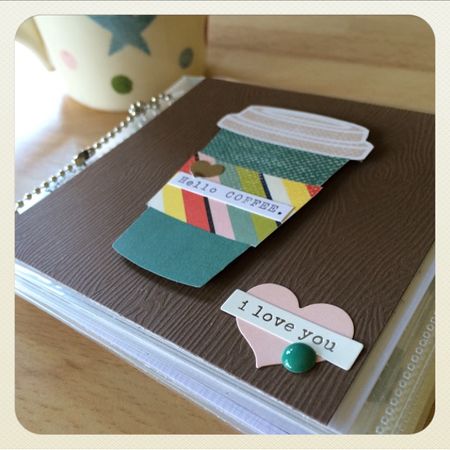 A mini book all about my love of coffee! It's a sweet 4x4 handmade mini which I made with the 2015 Shimelle collection True Stories by American Crafts. I shared it in my June CT blog post on the Hey Little Magpie blog, you can see the whole album in that post here.
Day 4.
Another little mini album, this time even smaller at 3x3". It documents Callum's birthday from his 1st to his 10th which was in July last year. I made it for my Hey Little Magpie blog post in August using the Crate Paper collection 'Wonder', it's so cute! I plan to make a similar one for my other son in time. You can see the complete album in my blog post here.
Day 5.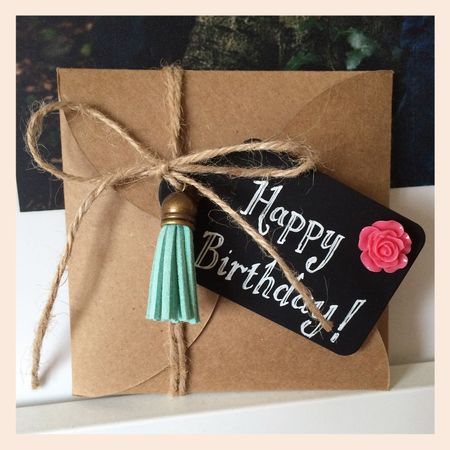 I chose a sweet little photo gift set in a lovely kraft envelope which I made for a feature in the November issue of the Docrafts magazine Creativity. Pink and blue with kraft is a favourite colour combination for me! Inside the envelope are four Instagram photos and a notecard and I'd adhered pretty floral deco paper to the envelope too.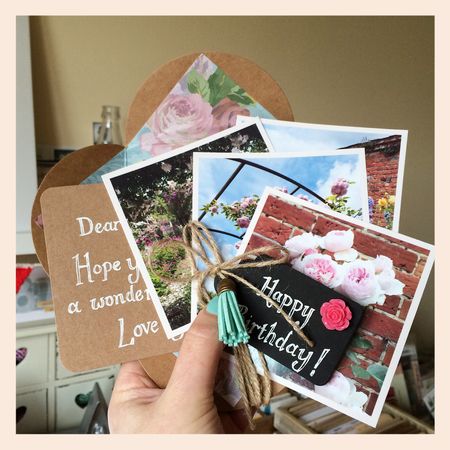 Day 6.
My 2015 Week in the Life album which documents the end of the summer holidays in August. I've participated in this project by Ali Edwards for years, you can see others if you click on the Week in the Life category tag on my blog. I love everything about last years album; the memories, the papers, the embellishments, all of it!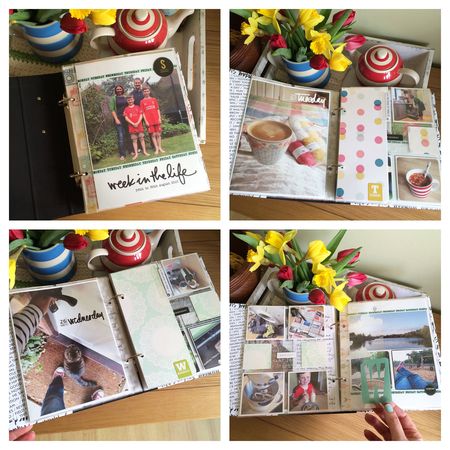 I'm really excited about this year's project which will be running in May, Ali Edwards has just shared the kit contents and although I've never bought the WITL kit before, only ever templates, I couldn't resist this one with it's gorgeous colour combinations and embellishments!
Day 7.
My last favourite project of 2015 is my 2015 Project Life albums. 52 weeks (well actually 53) of our life documented in two 12x12" albums. This is just the front and back spreads, I'll be adding the spreads to the blog in due course, but you can find them on my Instagram feed (link on the side bar).
Do you have a favourite scrapbooking project from 2015?