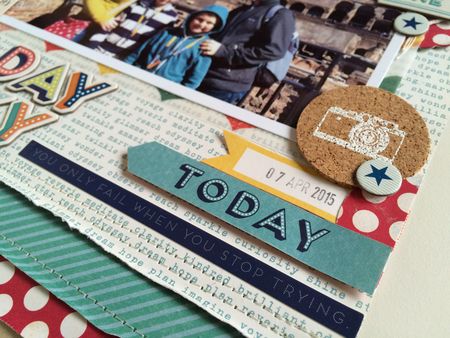 How very exciting to be featured as a guest artist on Shimelle's blog today, you can see the post with my layout in full here.
If you've come from there, Hello!
I'm Jo, a creative mum living in Dorset in the south of England. I love scrapbooking, Project Life, making mini-books and generally doing anything crafty. I also love to crochet, take photos and drink coffee.
I've been scrapbooking since 2006 and doing Project Life since 2012, although I was making cards a long time before that. I am currently on the Hey Little Magpie creative team and share projects on the 8th of every month on their blog. You can find direct links to these posts on the side bar. You can also find my Project Life spreads for 2016 and 2015 on my sidebar too. I'm a freelance designer working with papercrafting magazines, the main monthly one being Creativity magazine where I'll turn my hand to anything from papercrafting to furniture upcycling features. I've also worked with a craft company designing crochet kits and patterns, some of which are on sale in Hobbycraft (a UK craft store).
I loved the brief for my guest artist spot, I'm rather partial to travel themed layouts and all the pretties that I can use on them!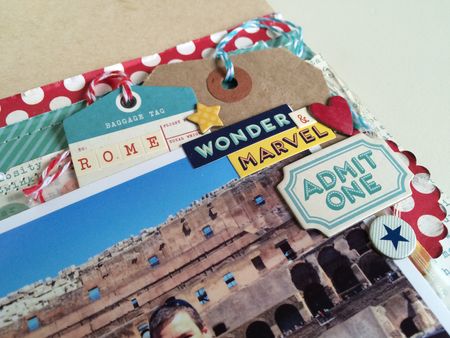 Thanks for stopping by, please stay and have a wander around my blog. You can find me posting daily on Instagram on my public account @jobo_creates where I share all my craft related posts or my private @jobo74 account where I share everyday life stuff (like-minded crafty people please just request to follow me). All links are on the side bar or in my About Me page.
Jo x