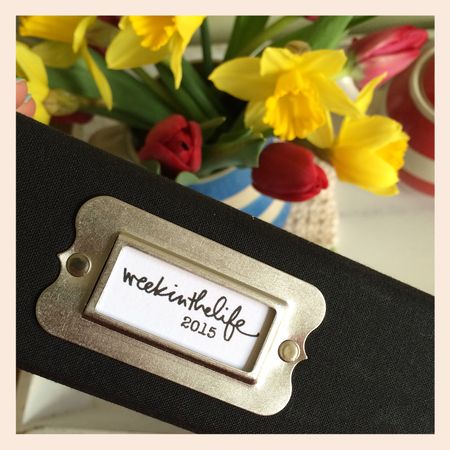 Last week Ali Edwards announced that the Week in the Life project would be running in early May this year and that the 2016 kit was available to pre-order. Week in the Life is a project run over the course of a week recording the details of the everyday life in photos and words. Then, depending on your chosen method these stories and photos can be put together in an album or simply share on social media such as Instagram. I have been participating in this project since 2008 and I absolutely love it. When I started doing Project Life a few years ago I found it a little hard to do both and I think I missed a year, but the last three years I found my groove again and loved the process.
In the past I have sometimes bought Ali's digital art or templates, but never a Week in the Life kit, until this year. I fell in love with the colours and embellishments in the 2016 kit and well, the exchange rate worked in my favour!
I've chosen the black album with a label on the front (image taken from Ali's website, click here) and I'm excited to gather patterned papers and transparencies to add to the kit to make it truly mine!
When planning a project such as Week in the Life or December Daily I love to look back on past albums and think about what I really liked about them, whether that's simply the design or the photos and stories captured. Let me show you my 2015 Week in the Life, my favourite one to date.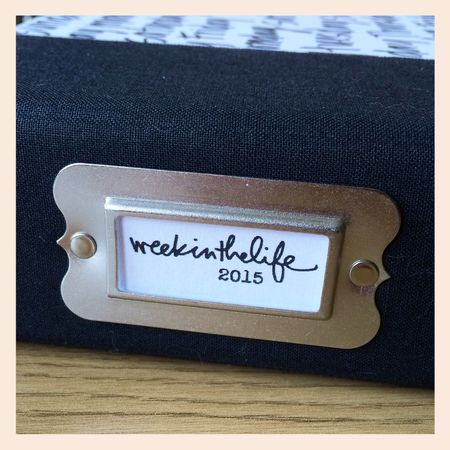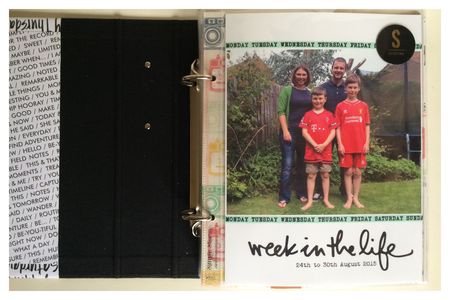 Monday...
End page.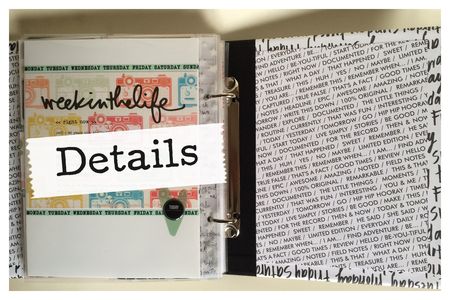 I used a whole range of products; Album - Simple Stories Sn@p album. Patterned Paper - Maggie Holmes' 'Confetti' collection, Crate Paper's 'Poolside',  Dear Lizzy 'Documentary' papers, October Afternoon and Pebbles. Transparencies - Hambly and WRMK. Embellishments - Heidi Swapp vellum hearts, Project Life 'Everyday' edition embellishments, Simple Stories days and word strips, Studio Calico washi tape and epoxy day stickers, Maggie Holmes pockets and acetate letters and finally little enamel hearts from Hey Little Magpie. Word Art and project concept by Ali Edwards. Phew, I think that's all of them!
Thanks for stopping by. I can't wait to document Week in the Life again this year, are you planning to participate?