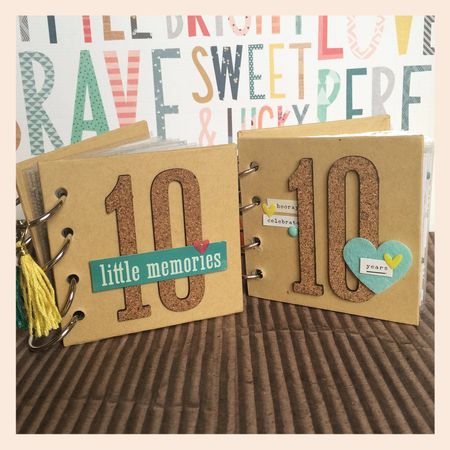 Last year I made a sweet little 1 to 10 birthday album for my youngest son who had just turned 10 and shared my project in my August creative team blog post for Hey Little Magpie. I had intentions of making my 12 year old son one as well, in order to keep things fair. However, time passed and it wasn't until this week that I got around to making his.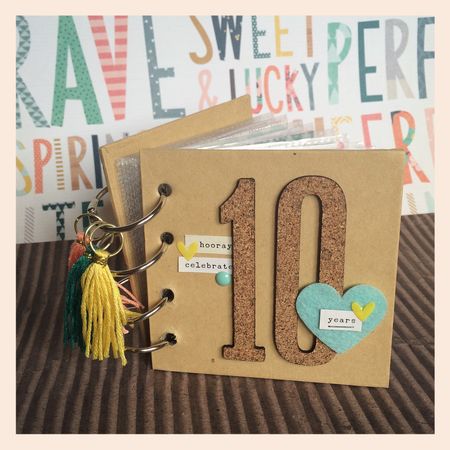 I wanted to use the same collection and album where possible to keep it similar and to use up some stash. I was lucky that the little Fancy Pants Designs 3x3" mini album was still in stock at Hey Little Magpie as were the Crate Paper cork numbers and some of the papers from the 2015 Wonder collection, phew! I made do with what I had left in terms of embellishments from the Wonder collection and added some Studio Calico stars, hearts and arrows from my stash along with some enamel hearts from HLM which I'd used in the previous album.
With the supplies all set I printed out the photos, one from each of his birthdays from age 1 to 10 in a 2.25" size. The album comes with 10 photo pockets, but I needed 11 so I made an extra one using a spare page protector and my WRMK Fuse Tool. Then I cut the papers to size, added the cork numbers and stuck down the photos, then added the embellishments. On the front cover I used some word strips from the Maggie Holmes 2015 Confetti collection from my stash.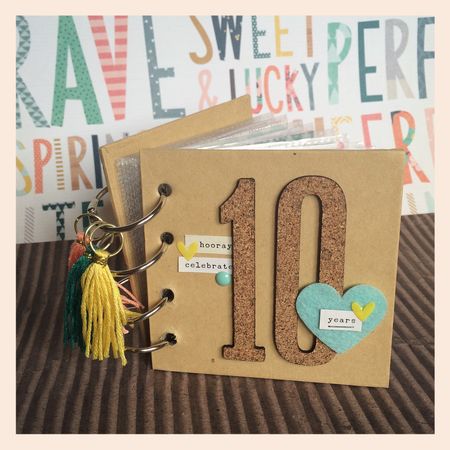 I've got a happy boy and another project ticked off my 'to do' list, yay!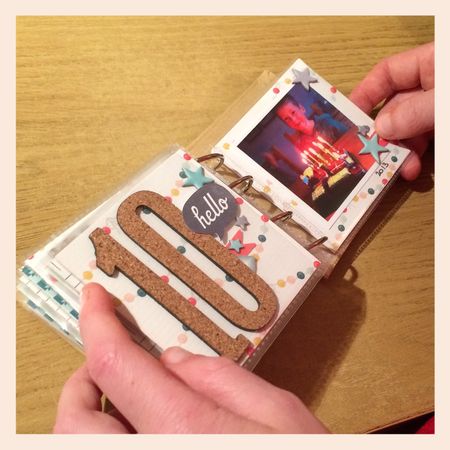 I'm using this mini-album as my project for Shimelle's challenge last weekend 'Make something that has value to me'. I now have two cute little books documenting my boys birthdays from 1 to 10. There may not be lots of writing and stories, but there's photos of each of them on each of their birthdays and that is very important to me, especially when you look at them side by side. Seeing the boys look through their little albums is pretty lovely too.