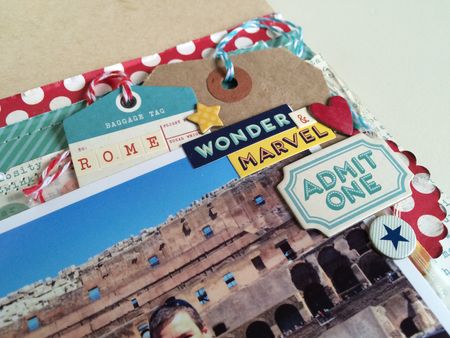 As you may have seen I was featured on the 12pm Sunday challenge over at Shimelle.com 'An Adventurous Colour Story'. I made a travel layout and explained why I'd chosen to use certain colours, Shimelle then shared a layout of her own which had incorporated those colours and set the challenge to scrap a layout using the five main colours I'd used.

Here's a close up of my layout, you can see it in full on Shimelle's blog.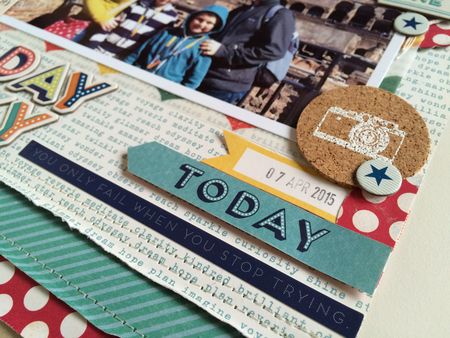 Over the weekend there were 10 different challenges and I allowed myself some time to play along too. I only managed to complete two of the challenges if you discount the one above, but I've got a couple more photos already printed and I plan to complete some more challenges later in the week.
Here's what I did make...
'Scrap a large photo'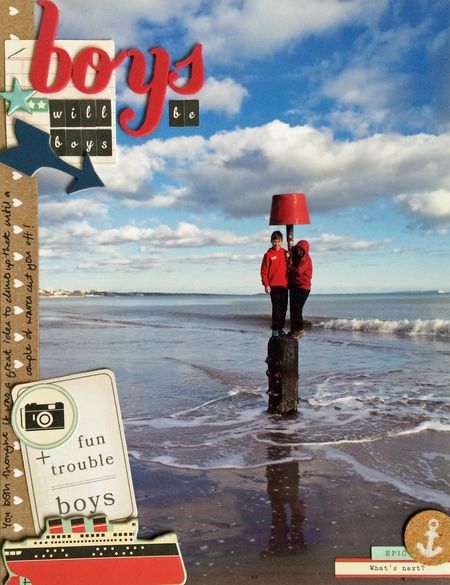 'Scrap a layout using Shimelle's first collection'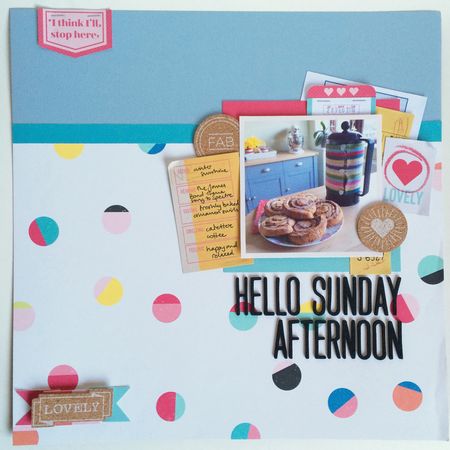 'Something of value to you' challenge. You can see this in full in the blog post 'Ten, take two'.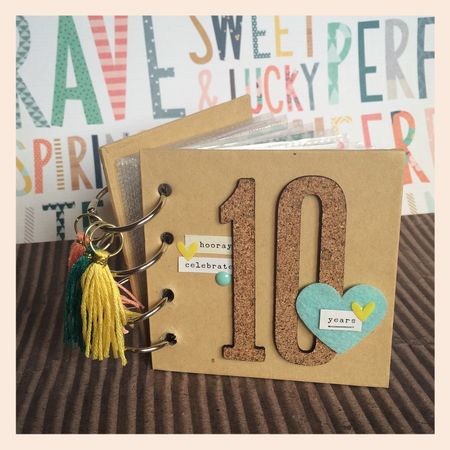 'Circles' challenge.