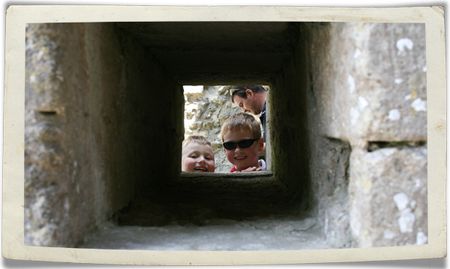 This year Jeff came up with the idea of going to Corfe Castle for Fathers Day. We'd been to Corfe on several occasions but hadn't actually taken the boys into the castle grounds itself. Matthew went last year on his school trip and Callum will get to go next year at school, but this year we went as a family. The boys loved it.
The boys were even able to dress up as Knights - how cute! 
Corfe is a lovely little village set in the hills of Dorset just 5 miles from the seaside town of Swanage. And that's where we headed next - to the beach at Swanage.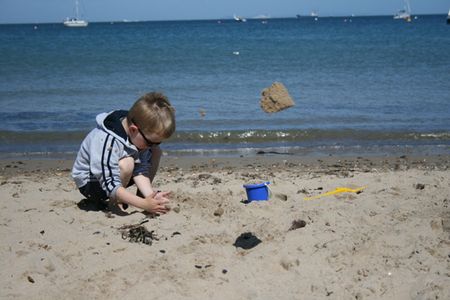 Here, Callum is building his own little version of Corfe Castle and is seemingly oblivious that he is under attack from a flying lump of sand.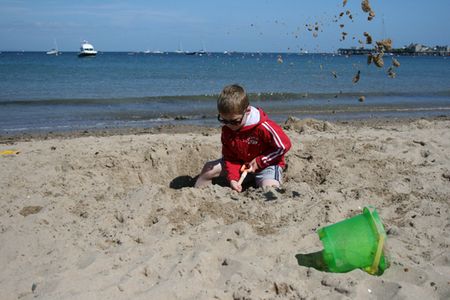 And this would be the culprit - mad digger Matthew!
Later we bought fish and chips and ate them in a park overlooking the bay.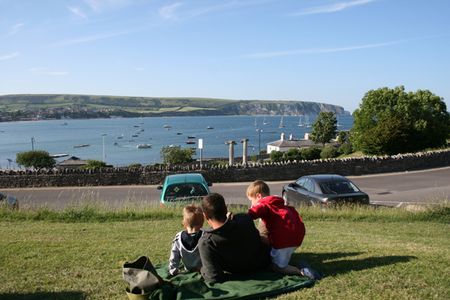 Up behind us was a huge grassy hill which the boys could not resist running down...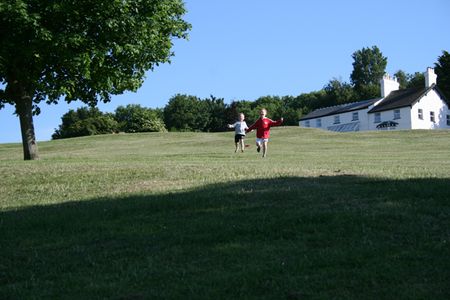 until...
we stopped them before they broke an arm or a leg or knocked their teeth out.
We had a lovely, lovely day out. (I best not mention little C having an 'wee' accident in the car on the way home - oh how we laughed - later, much later!)
And for my Dad, I made him this card with a photo of my Dad, my sister and me some 35 years ago in Dartmouth.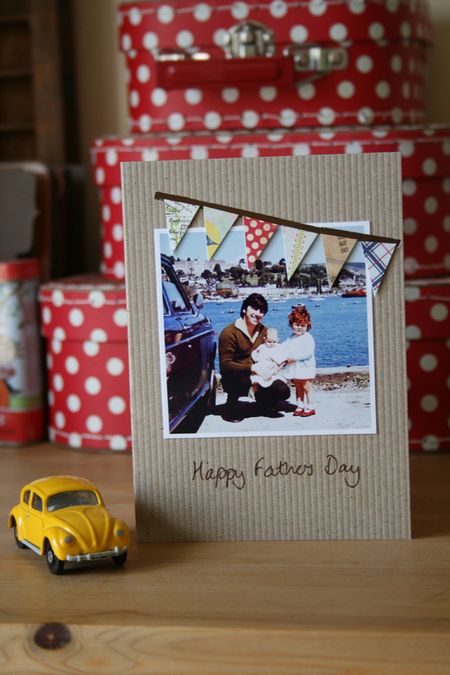 (Supplies - pp - The Girls Paperie and sticker runner - Heidi Swapp. I also raised each little flag up with a foam square).
Do you remember our day out in London? Well I finally finished up a layout I had been working on...
(Supplies - Cardstock - Bazzil Basics, PP - Hambly Screenprints, Tape - Pink Paisley, Letter Stickers - American Crafts and Journaling Tag - Katie Pertiet at Designer Digitals. Again I lifted the journaling up with sticky foam pads.)