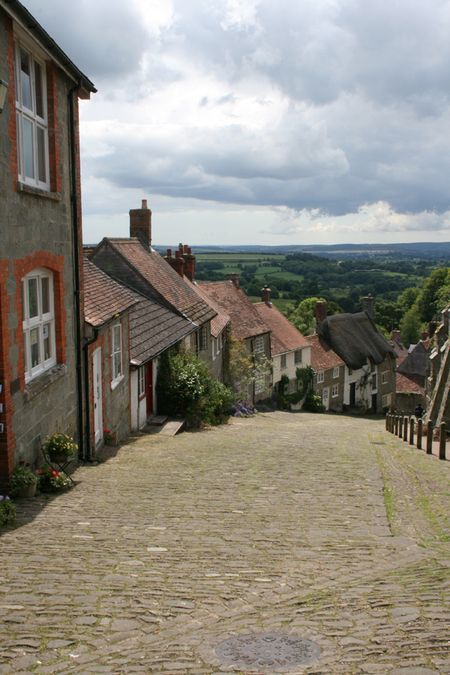 A good week (that's friday to friday in this instance) included leaving one job and starting another. It was a bit sad to leave Costa, was just getting the hang of making all those different drinks (subject of scrapbook layout 'How Many?' below). But how could I not love my new job, especially when the job's over mid morning and I'm left with time to explore places on my way home...like Gold Hill (above) in Shaftesbury - beautiful isn't it?
And on the way back home I pulled over to enjoy my take-away coffee and this lovely view...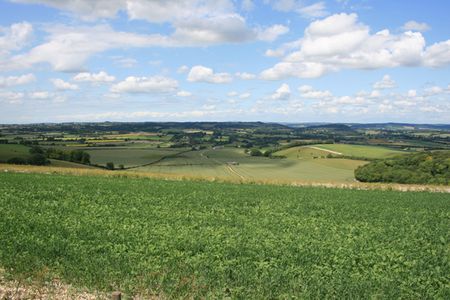 A good week includes some scrapbooking time...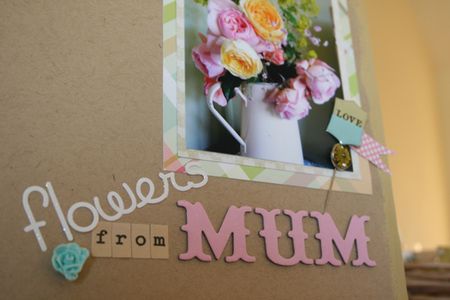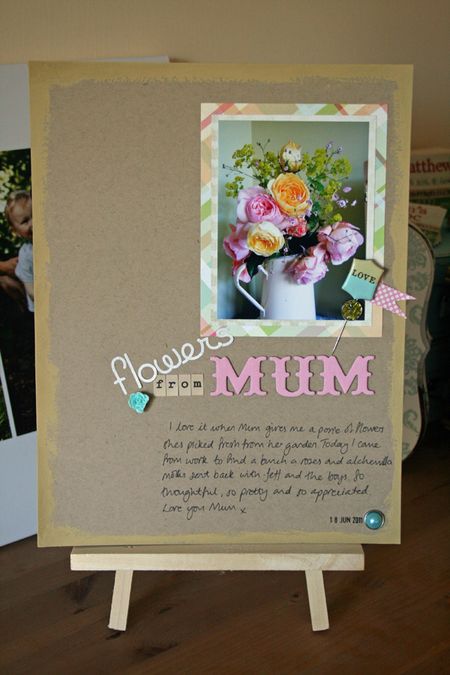 (supplies; cardstock - Bazzill Basics, patterned paper - Girls Paperie and Pink Paisley, letter stickers - American Crafts (Pink), Doodlebug Design (glitter), October Afternoon (brown), enamel pin, brads and flags - Girls Paperie, distress crackle paint - Tim Holtz)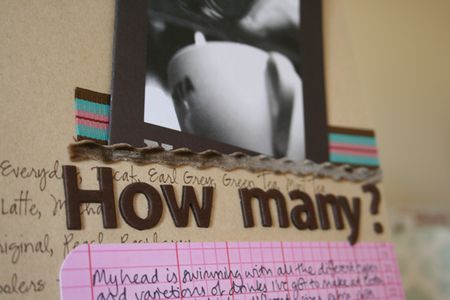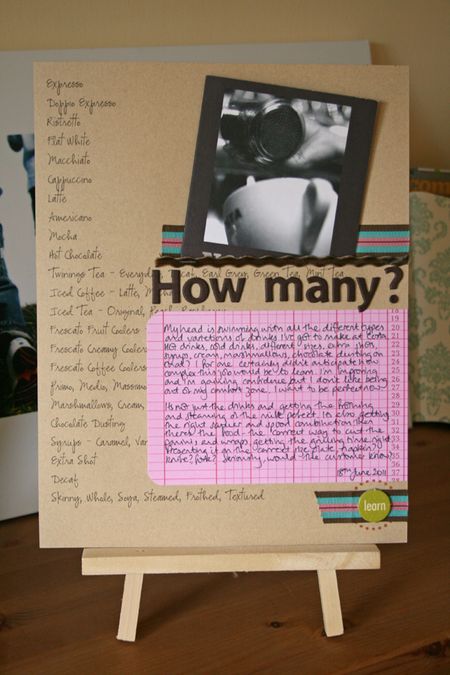 (supplies; cardstock - American Crafts, patterned paper - Collage Press, letter stickers - Basic Grey, ribbons - American Crafts (ric rac) and Making Memories (multi-colured), stamp - Hero Arts, ink - Versa Color, chipboard piece - Scenic Route, font - CK Ali)
Some time spent with my little niece and nephew, watching my boys read new books to them...
Louisa loved her new book, she really wanted to hold the stiff pages and pull them into her mouth!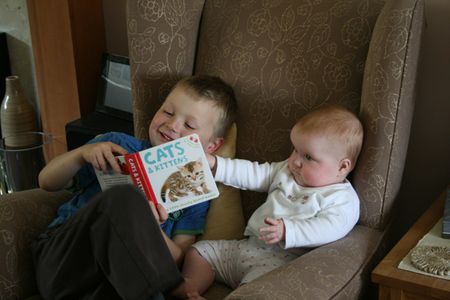 She also enjoyed grabbing Callum's hair and giving it a pull - blurry photo because I was laughing at her and at Callum saying "No Louisa, don't pull my hair!"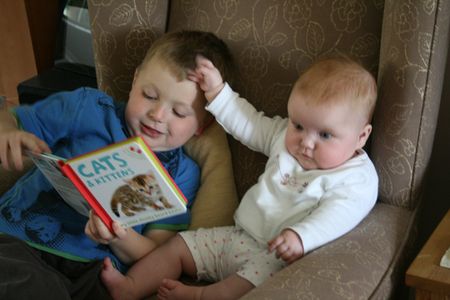 This week saw the start of a long project which I'm really enjoying so far. I am crocheting a vintage stripe blanket in the loveliest combination of coloured wool. Yep, needed another hobby to get my teeth into, didn't I?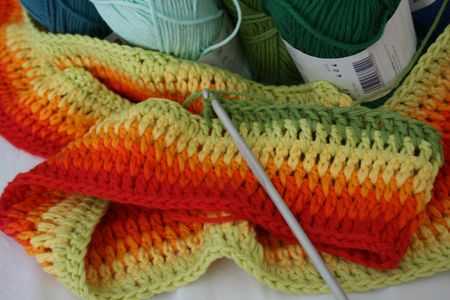 My lovely friend Jo D gave me a link to the most fabulous blog with so many colourful crochet projects, a real feast for the crafty eyes. I didn't need any more persuasion, I was straight onto google to search for wool. It will take me a couple of months or more to complete but it will be worth it. So far I'm only on the 6th stripe, but it is the width of a double bed, so it's not going to be done over night! (Hilda - you should definitely look this blog up, you'd love it, she's has lots of patterns and links to projects)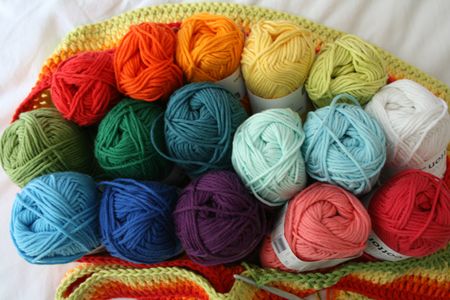 AND to round off a very lovely week...hmm...how about seeing your scrapbook layout published in a magazine?
I was asked to produce a layout using a kit, Downtown Tea Party (May/June) Quirky Kit from www.craftytemplates.co.uk I have to say this kit was full of bright colours and included two gorgeous resin flowers it was a delight to work with. I was inspired by the colours and thought back to our trip last summer to The Eden Project.
(supplies used; cardstock - Kesi'Art, patterned paper - Cosmo Cricket, Pink Paisley, Kesi'Art, resin flowers - American Crafts, butterfly - Pink Paisley, letter stickers - Cosmo Cricket & Kesi'Art, bakers twine - Pink Paisley - all from kit, plus photo template - Katie Pertiet and trinket pins - Maya Road)
Hoping next week will be just as good. How was your week?