Documenting one week in our life. Day 6 - Saturday 30th July 2011.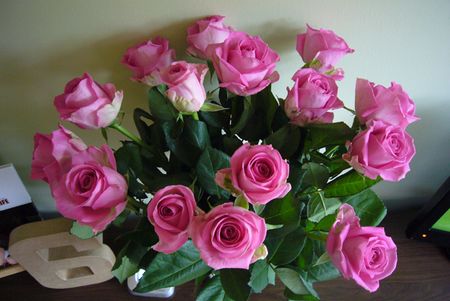 Flowers courtesy of my mother-in-law.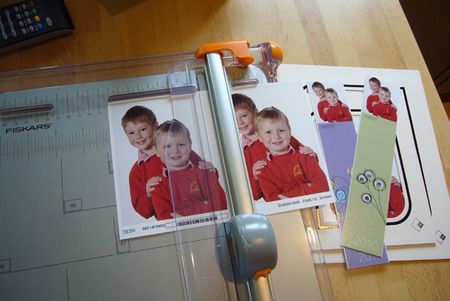 Recently re-discovered school photos of the boys which were supposed to have been given away at Christmas are now given away this week instead.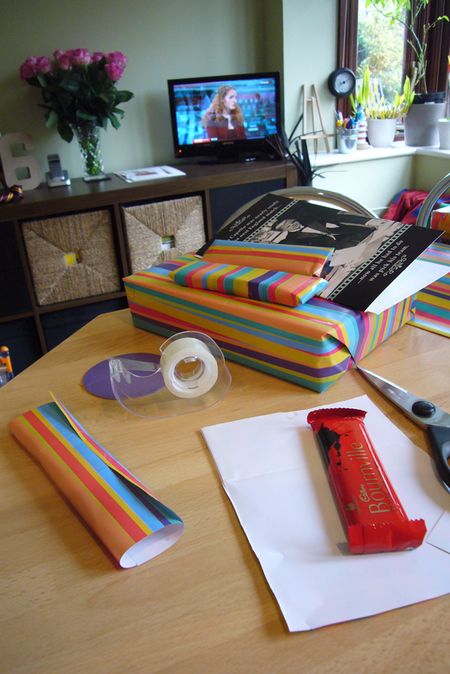 Wrapping up my Dad's birthday present.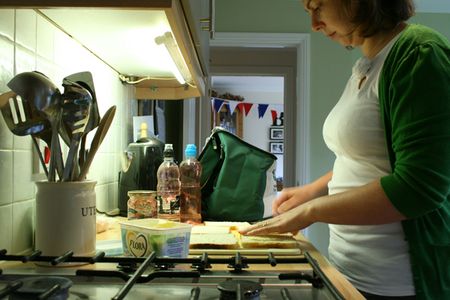 Making our packed lunches.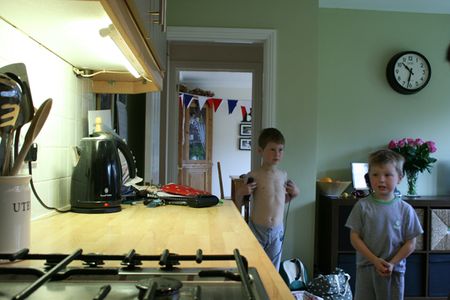 The boys come down to moan about each other and tell tales. My camera is still set up so I snap proof of their whining!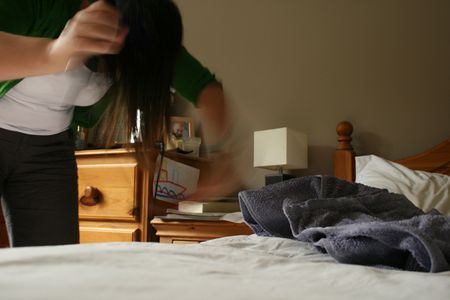 Wash and dry hair before going out.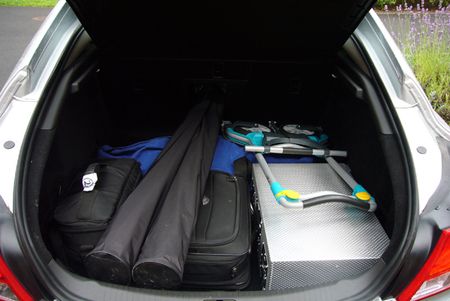 Load the car with all my photography kit to get some practising in over at Mum and Dad's.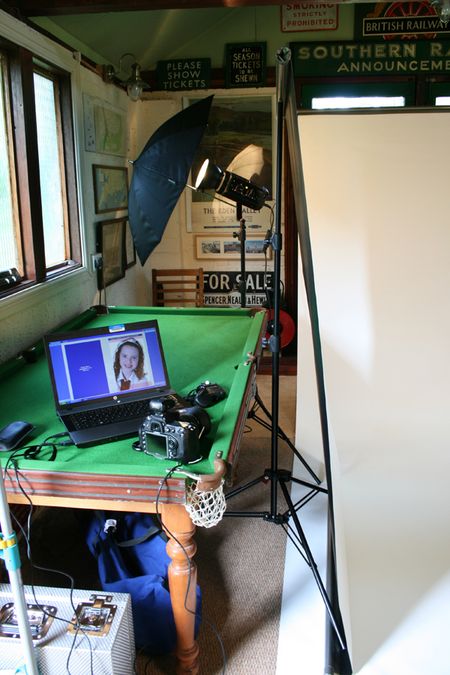 Set up a studio in my parents 'bothy' in the garden. Dad is a steam enthusiast and has some great old signs.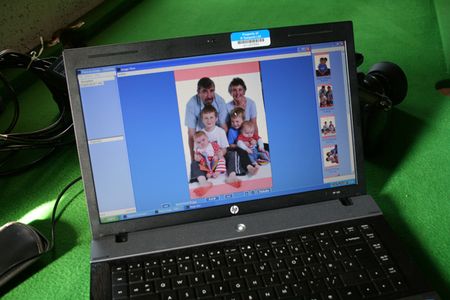 Take photos of the grandparents and their grandchildren, and some of the four cousins. The photos are saved on my work laptop but I'll probably print a contact sheet of the images and maybe a couple of larger ones to go in my album.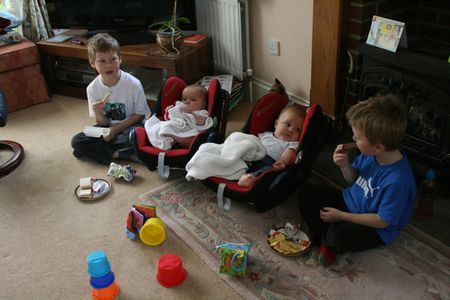 Lunchtime at Mum and Dad's. The boys sit and eat their's next to their little cousins. Love that George is looking longingly at Callum's penguin bar.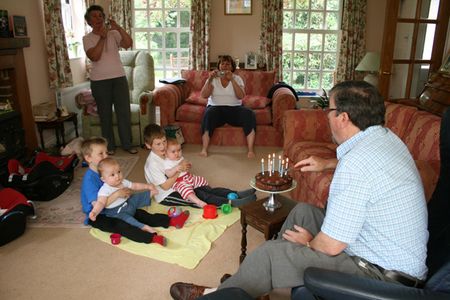 "Happy Birthday to you!". Celebrating Dad's 66th Birthday.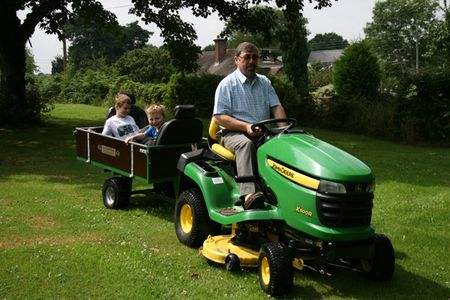 Tractor rides at Grandad's. He's put two old car seats into the trailer, a much more comfortable ride!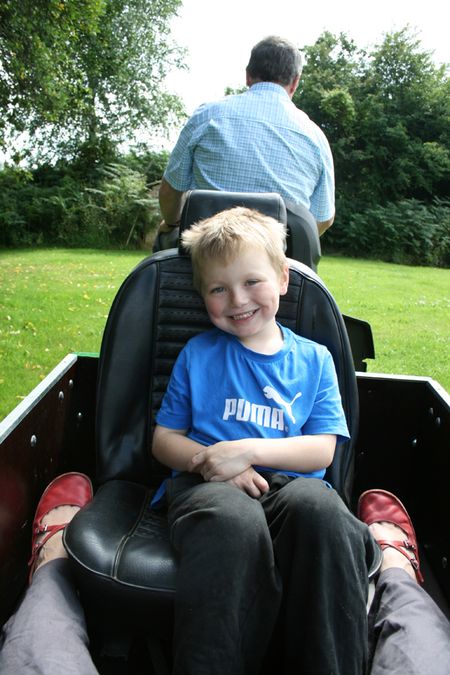 With Matthew steering and Dad controlling the acceleration and brakes I hop into the trailer and go for a ride with Callum.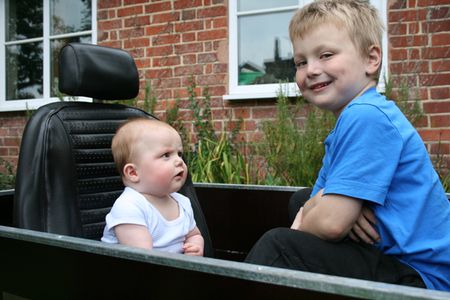 This photo makes me smile, love George's expression when he's looking at Callum. (Here the tractor is stationary)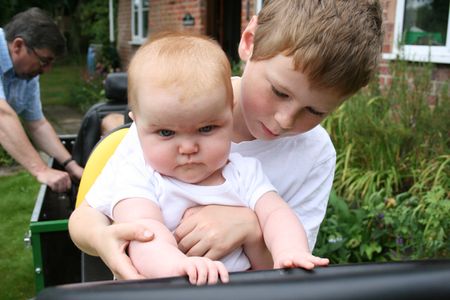 Louisa sitting on Matthew holding the wheel.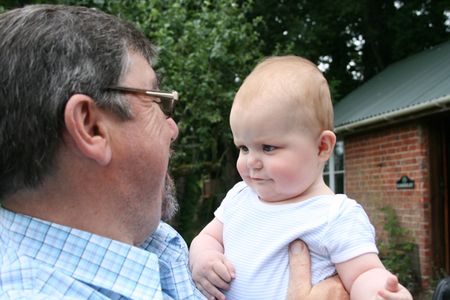 Another sweet expression by George.
Time to say goodbye to the cousins. Callum never gives out kisses or hugs, but he always kisses the twins goodbye.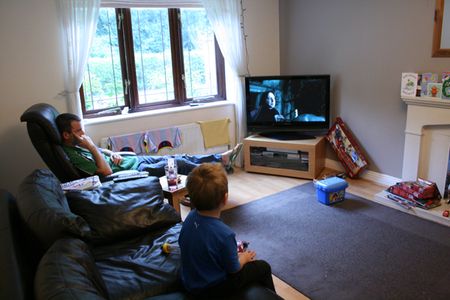 Back home for dinner and some Harry Potter. Jeff has been at work on a morning shift and is home when we return. The series of HP films are being shown one each saturday, today it's Harry Potter and the Prisoner of Azkaban, Callum's favourite one.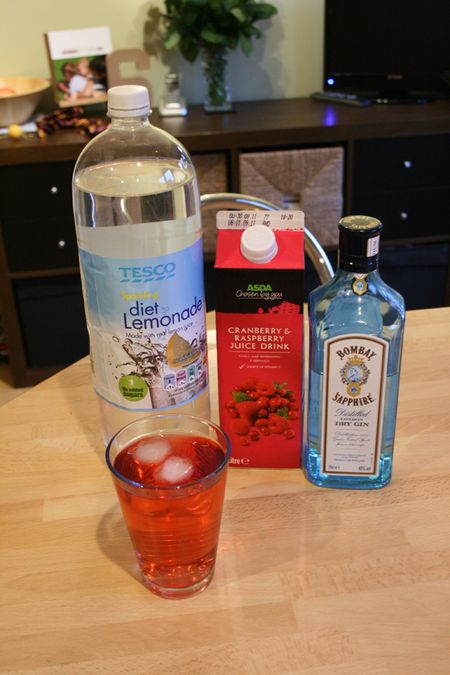 Boys in bed. I make myself a long cocktail. (FYI I hardly ever drink, maybe one drink every couple of weeks!)