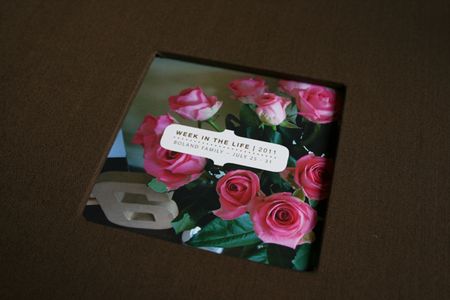 Nearly a month later it's finished, my Week in the Life album for 2011.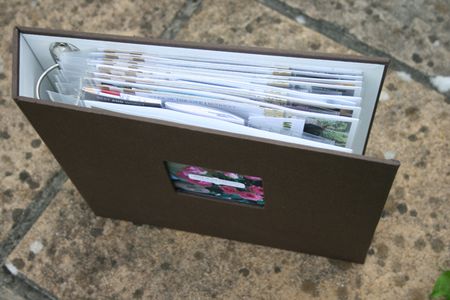 It's surprisingly quite full. I used a 8.5 x 11 American Craft album and different sized page dividers.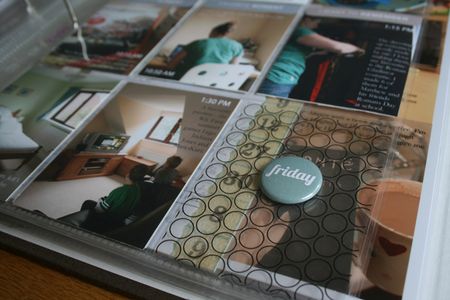 I didn't go all out on the scrapbook side, just used a few bits and pieces here and there. Like lovely 'flair buttons' and fabric tabs from Ormolu.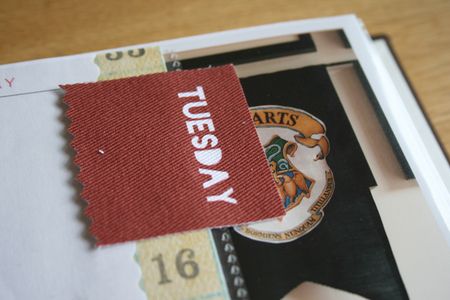 Some Hambly overlays, patterned paper from My Minds Eye, number stickers by October Afternoon, circle stickers by 7 Gypsies and digital twill by Ali Edwards. I also used 'WITL 2011 layered template' and 'share your story template' by Ali Edwards. On the opening page of each day I listed what happened on that day.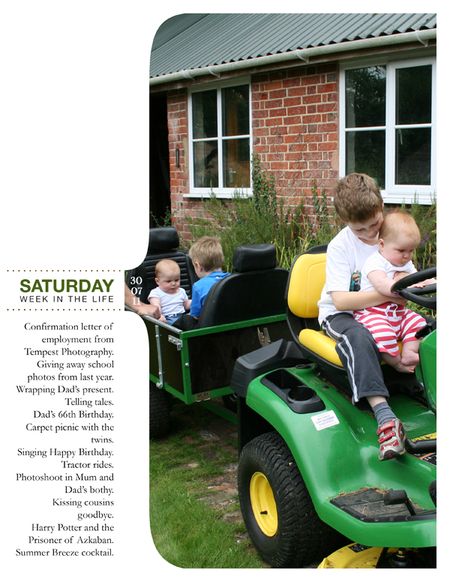 Here's the complete album...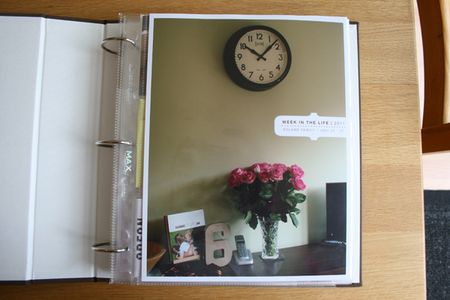 Monday - I was a bit light on photos so I included reservations for the cinema and pizza hut, plus cinema tickets and a park and ride bus timetable in the divided page protector.
I cut the daily notes into two and stuck them onto cardstock and into a 6 x 12 page protector which I trimmed to 11". I adhered a fabric day tab from Ormolu onto the outside of this page protector.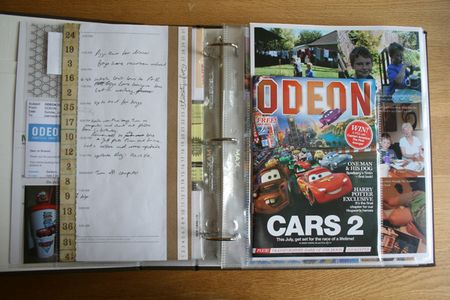 On Monday I also included a cinema brochure and a print out of a blog post from that day.
Tuesday - Again another photo light day so included a reservation print out for Callum's new bike from Argos.
Wednesday - a day trip to Kingston Lacy, a National Trust property.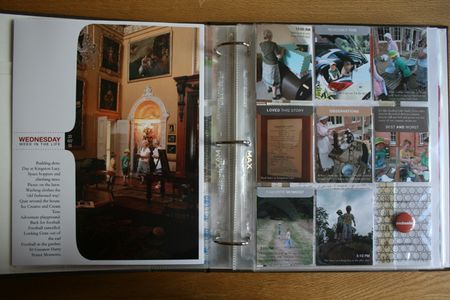 I added a Disney card (a spare from the ones the boys have been collecting this summer from Morrisons), a shopping receipt, Callum's list of prescriptions, an article about a local issue and a piece from the paper about the Harry Potter programme we watched that evening.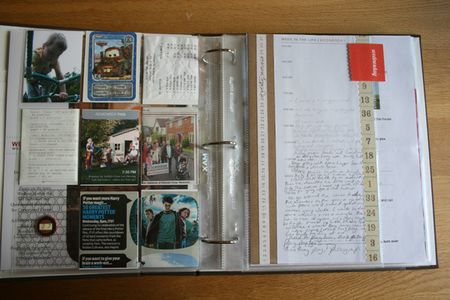 I included the questionaire the boys had filled out about the house and a leaflet of the property.
Thursday.
Ooh - just noticed a blank above - I'll fill that in with something!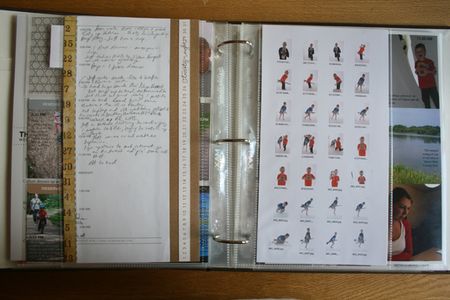 Printed a contact sheet of photos taken at that practice shoot.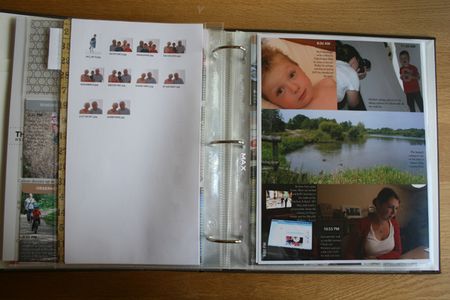 Friday.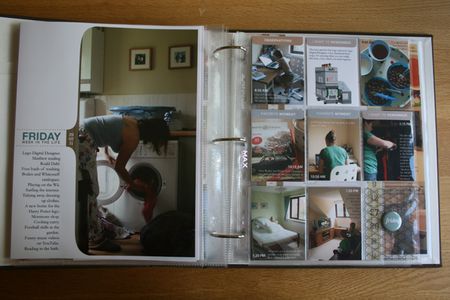 I tucked into the divided page protector another shopping receipt.
Saturday - my Dad's birthday.
Again I printed out a contact sheet of the photos I'd taken at a photoshoot at my parents.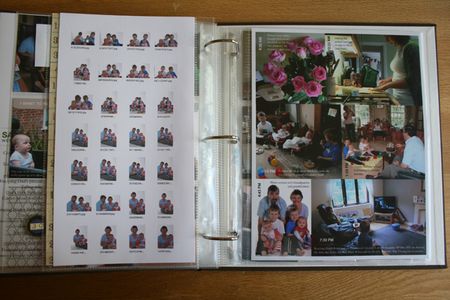 Sunday.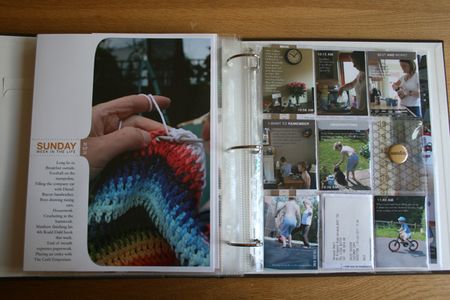 I tucked in an order confirmation from The Craft Emporium and a payment confirmation for the boys milk for next term at school.
And a final page detailing our ages and what this project is about. (Actually copied this from Ali Edwards - great idea).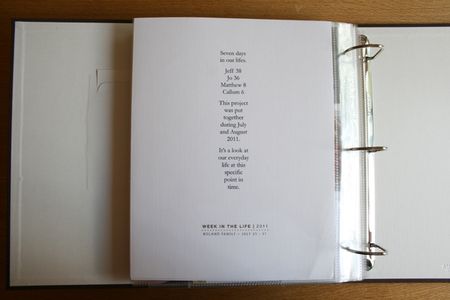 And that is that for another year.