If you are a regular here you'll know that lego is big in this house. What you might not know is that Matthew's Home Learning often features a lego model or two per topic each half-term. This half-term the topic is 'Changing Verwood' - how our town has changed over the years. Now, add a boy with a love of lego and trains and a mummy who likes to help with ideas, inspire and ultimately assist in the building of lego, we came up with this...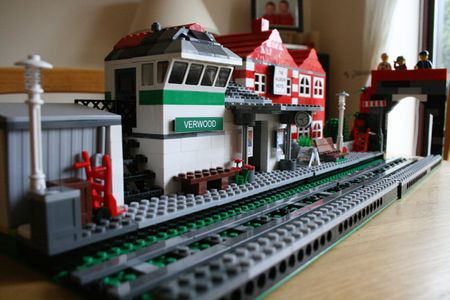 A lego model of Verwood train station and Albion Hotel as it was around the 1950/60's. Want to see an old photo for comparison?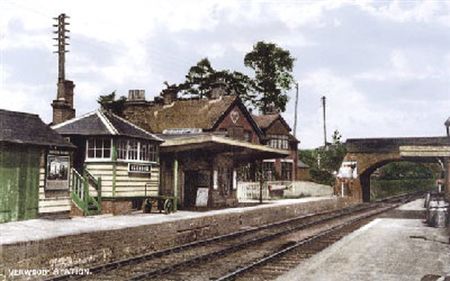 We even printed out tiny Southern Railway posters for the station and a Lipton's Tea advertising sign for outside the hotel.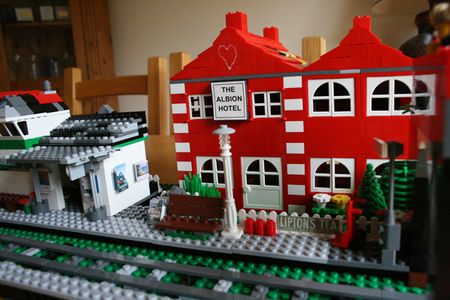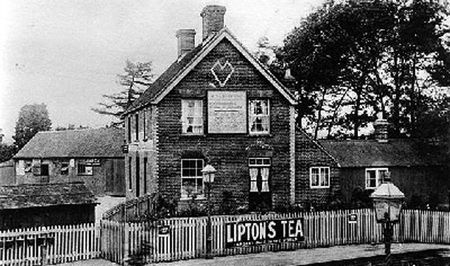 (This photo of The Albion Hotel was taken before it was extended to the side, but we thought it would be 'cool' to add the sign anyway!)
We took in the project last friday (his home learning sharing day) in a very big box with a bin liner over the top, it was raining a lot that day. His teacher was 'speechless and amazed' - yes that's what she wrote in his book. The headmaster was called to have a look and Matthew was asked if he would like to show his Home Learning project in assembly that day. Of course he was delighted and he got a special sticker from the headmaster!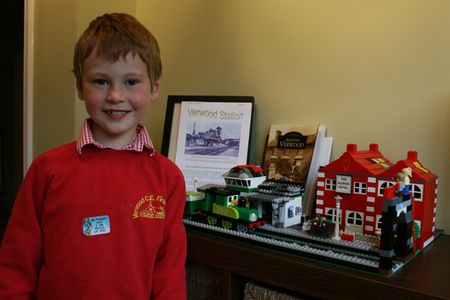 Oh and we made an engine and carriage to go with the station.
But that's not all, two weeks ago Matthew received a Headteachers Award for his previous home learning.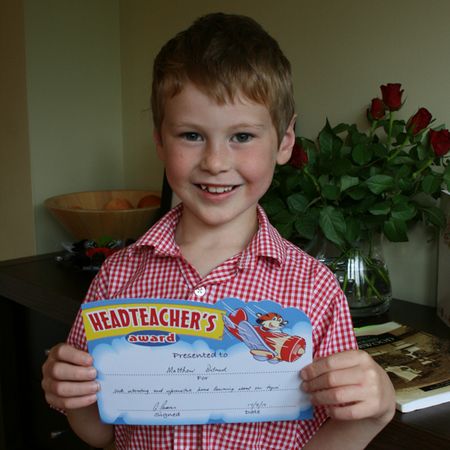 Yes, we are very proud of Matthew.