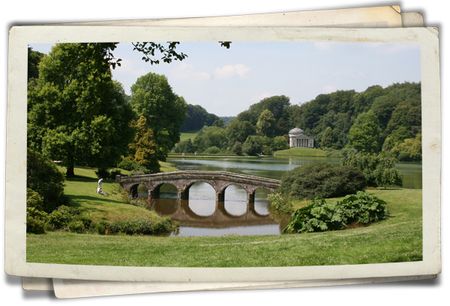 After a photo shoot this week I decided to take the scenic route home. I did a little detour and went to visit Stourhead, a National Trust property (just happened to have our NT cards with me). The gardens were beautiful and the weather was glorious, so glad I made the effort to venture further afield before returning to pick up the boys from school.
You can even rent one of these lovely little cottages for a holiday.
Last weekend, when the weather was hot and summery I got the 'slip n slide' out of hibernation for the boys. They had a whale of a time and even managed to not get my washing dirty - hoorah!
Then they warmed up doing this...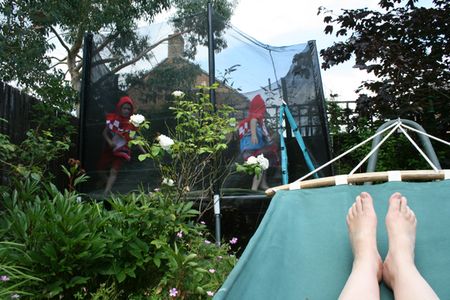 While I was doing this ...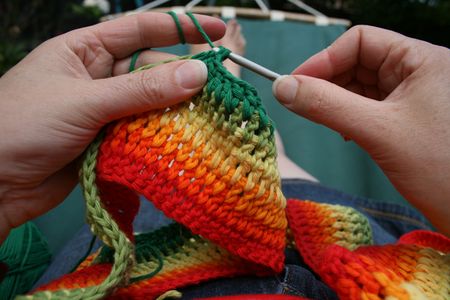 Yep, still hooking away, infact there's some rows of lovely blues on there now too. However, the last few days my creative hands have been doing other things...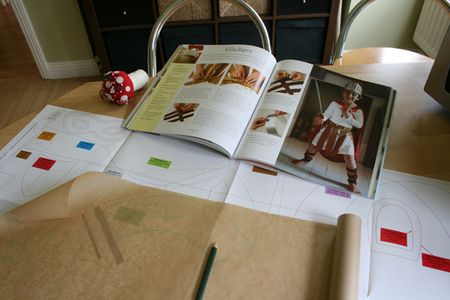 ...making Gladiator costumes for Matthew's 'Roman Day' at school in two weeks time. Yes, that right...costumes. I'm making six costumes in total for Matthew and his friends, it'll be like a mini army of roman soldiers. Three of my friends (mum's of Matthew's friends) came over friday morning to help me, thank goodness too as the hours spent assembling the costumes were mounting up. Can't wait to see them all dressed up, they are going to be the cutest wee roman gladiators you've ever seen. Personally I think they should all march into school together, how funny would that be?
Edited - Here's the first finished Gladiator costume modelled by Matthew...
Little Callum had to try it on too, he looked very cute but then wanted to play football wearing it, so I made him take it off!
Another thing I can't wait for is this sunday when I travel down to St Ives in Cornwall for my week of photography training. My hire car has already been delivered, I've been shopping for new work clothes (any excuse really for a good shop!) and now I need to start packing. I'll be returning next saturday with my company car and all my photography kit - how excited am I? (Insert little happy dance here)
Hope you all have a lovely week.