As in my scrapbook album Me - The Abridged Version which I started last September. Coincidentally the same time that I discovered Twilight, so it's no wonder I didn't get it finished within the month. It's been put to one side for a while, whilst I got on with other scrapbook projects; Yesterday Today album and my December Daily and of course life. I have to say that I absolutely love it, the concept of writing snippets of my life that make me 'Me' and categorising them into alphabetical order is great. I will definitely do this album again in a few years time just to see how I've changed and what's important to me then. And let me tell you, it's quite a big album...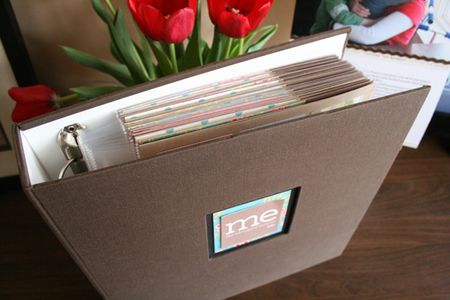 ...another reason it took me soooo long!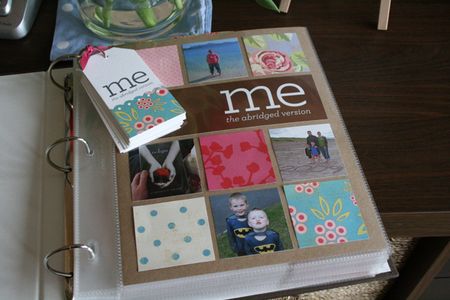 I decided to use two papers that I'd been holding on to for ages; Basic Grey's Marzipan (rose) and Tutti Frutti (other floral, like a bunch of raspberries) from their really old Lollipop Shoppe range. If you scrapbook, I'm sure you'll have some papers and embellishments that you love so much you can't actually bear to use. What's yours? The other papers are Lili Bee (blue spot), Amy Butler for K & Co (pink floral) and Bo Bunny (pink spot), along with kraft, white and brown cardstock and letter stickers from American Crafts.
Want to see some pages? Don't worry I won't show you all of them!
OK, that was quite a few, but it was so hard to limit them!
Do you remember my One Little Word for this year? It is Achieve and that's one of my unfinished projects finally finished. How's your one little word going?